Rodda & Hocking Are Certass Trade Association Certified!
Published October 7, 2019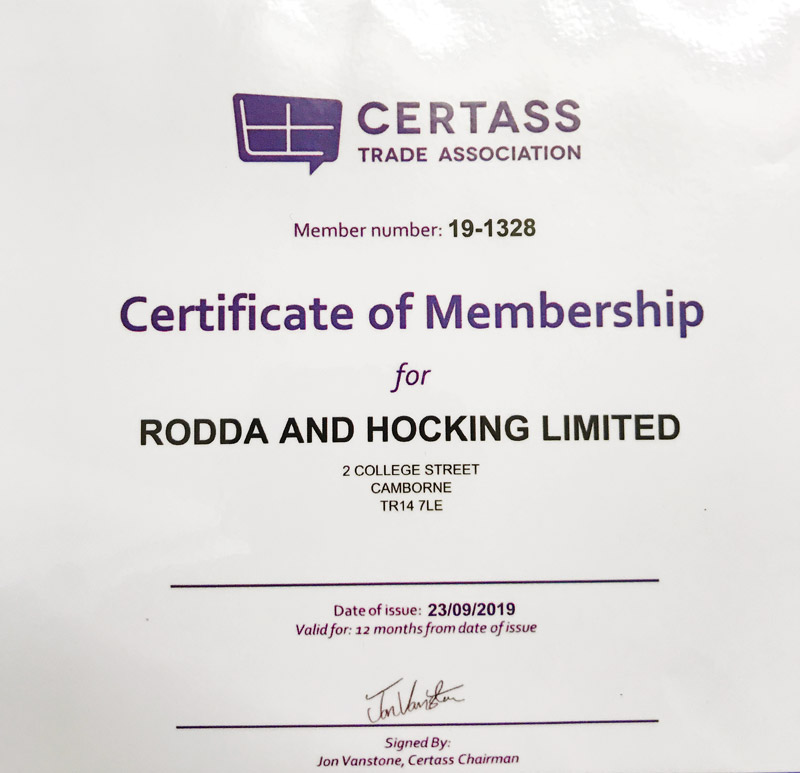 Rodda and Hocking are delighted to announce that they are now officially Certass Trade Association certified installers.
Certass are one of the main bodies who ensure installers meet the highest standards for window installations and door replacements in the UK domestic market.
The Certass certification means that domestic customers can rest assured that installers has a good training record, are assessed in a technical and financial basis and meet the current building regulations, amongst many other requirements.
All of this means customers can have confidence they will be getting a high standard service with peace of mind.
Read more about Certass on their website at www.certass.co.uk